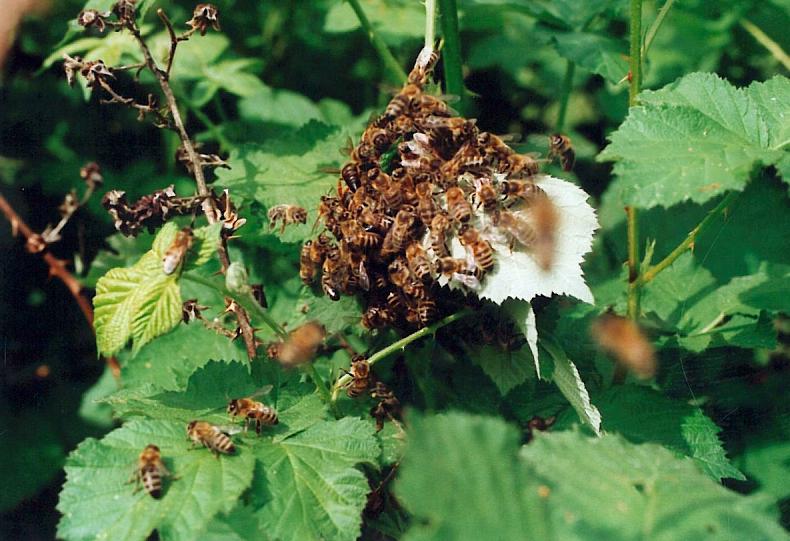 Apicultural Review Letters

Letter # 412
2009 December 18

First World Conference In Organic Beekeeping
Most important event in the organic beekeeping sector. This conference is coordinated and organized by Stefan Bogdanov, the Bulgarian Organic Beekeeping Association, Bulgarian Beekeeping Union and the World Federation of Beekeepers' Associations Apimondia

First World Conference in Organic Beekeeping Bulgarian Black Sea Coast, 27-29 August 2010 - FIRST CALL -
This conference is coordinated and organized by Stefan Bogdanov, Bulgarian Organic Beekeeping Association, Bulgarian Beekeeping Union and the World Federation of Beekeepers' Associations Apimondia. It is going to take place near the ancient city of Nessebar on the Bulgarian
Black Sea coast. The deterioration of the ecological conditions on our earth is preoccupying the people and also the beekeepers all over the world. Ecological beekeeping is a relatively new beekeeping practice. Therefore there is a big need to summarise the present knowledge and experience in the field. The aim of this first conference is to discuss all important issues of organic beekeeping and to help beekeepers towards an efficient and satisfactory ecological beekeeping practice. Interesting regarding this conference is that not only mainstream organic issues are going to be discussed.
The conference language is English. All topics concerning organic beekeeping will be discussed, specifically divided into six parts:
* Sustainable beekeeping and beekeeping in developing countries
* Beekeeping management
* Disease control
* Beekeeping environment
* Bee products and apitherapy
* Regulation and certification
Scientific committee
Gilles Ratia, Apimondia, France
Wolfgang Ritter, Apimondia, Germany
Nicola Bradbear, Apimondia, United Kingdom
Etienne Bruneau, Apimondia, Belgium
Riccardo Jannoni, Apimondia, Italy
Ingermar Fries, Sweden
Andreas Thrasyvoulou, Greece
Klaus Wallner, Germany
Cord Luellmann, Germany
Michael Thiele, Germany
Anton Imdorf, Switzerland
Marco Lodesani, Italy
Jaume Cambra, Spain
Dinko Dinkov, Bulgaria
Mica Mladenovic, Serbia
Adrian Siceanu, Romania
Mushin Dogaroglu, Turkey
Danilo Mejia, Food and Agriculture Organization of the United Nations
Coordinator
Stefan Bogdanov, Switzerland and Bulgaria
Local Organisers
Bulgarian Organic Beekeeping Association, Bulgarian Beekeeping Union
More infos:
Organic Beekeeping: http://www.bee-hexagon.net/en/organic.htm
Program: http://www.bee-hexagon.net/en/program.htm
Links: http://www.bee-hexagon.net/en/organiclinks.htm
Documents: http://www.bee-hexagon.net/en/papers.htm




Complete edition of letters published in Online-Magazine "Apiculture"
Follow us in social Networks:
https://www.linkedin.com/in/michaelthiele
https://www.facebook.com/Beetherapy.AcademyofSciences
https://www.facebook.com/SaveBeecolonies
https://www.facebook.com/ZentrumfuerwesensgemaesseBienenhaltung
https://www.facebook.com/CentreforEcologicalApiculture
https://www.facebook.com/NaturalApitherapyResearchCentre.AcademyofSciences
https://www.facebook.com/ApiReviewLetters.ScienceReviewLetters
---
Copyright: Api Review Letters | Apiculture | Centre for Food Safety | Natural Apitherapy Research Centre | Centre for Ecological Apiculture